Condition Monitoring
---
Condition Monitoring using Vibration Analysis is recognised within industry as essential in high production plants for ensuring continuous plant operation and decreasing operational maintenance costs.
Ongoing regular monitoring and reporting takes out the guess work, picking up issues so maintenance can be planned and undertaken before breakdowns occur. This significantly reduces the likelihood of plant breakdowns.
VRA's Mobius certified technician uses the latest in Commtest equipment to produce high quality vibration data and analysis. Monitoring is undertaken while plant is operational so there is no down time and data produced is based on real time plant operation.
We can supply and install monitoring sensor systems if required.
Alignment
---
VRA Services provide a range of alignment services to ensure your plant is running at optimal levels.
Stress on operating machinery due to misalignment can cause premature breakdown, high running costs and increased maintenance. High levels of machinery vibration or noise, unexpected or repeat break down of bearings and belts can all be signs of alignment issues.
Geometric Alignment measures with precision accuracy how straight, flat, square, parallel or plumb an item is so correction can take place.
Laser Alignment measures the horizontal, vertical and parallel alignment on shafts, belts, couplings and other applications.
VRA Services have high quality laser alignment equipment and experienced staff to assess your plant and provide the right solution.
Balancing
---
Imbalance is a common cause of stress on rotating plant causing vibration.
This can lead to bearing failure, cracking or warping of machinery, and increased operation and maintenance costs.
VRA Services can provide in-situ balancing on site with the latest tech equipment. Balancing is beneficial for a range of equipment such as fans, drive shafts and couplings.
Engineering Services
---
VRA Services specialise in industrial plant maintenance of fans, pumps,  gearboxes, and motors.
We undertake general maintenance engineering and project maintenance engineering.
We are very experienced in processing plants for dairy, meat, food and timber. 
Our experienced engineers come fully equipped to your site or we can provide refits for plant at our Manawatu based workshop
We have specialist bearing training and knowledge of manufacturers recommendations on bearing fitting, clearances, and lubrication.
Hydraulic Nuts are available for hire in a range of sizes HMV 21, 24, 30(available left & right hand), 32, 38  + more – contact us for details.
Our Affiliates
Organisations that we hold membership with,
or are otherwise affiliated with in some way.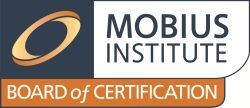 ---
Ready to get in touch?
You can use this form to email us quickly and easily.
We promise to get in touch with you soon.