VRA stands for "Vibration Rotation and Alignment". We specialise in engineering diagnostics, predictive and preventative maintenance, and provide reliability solutions for industrial rotating machinery. We are a 100% NZ-owned company formed in 2009.
---
Our mission is to consistently provide high-quality services that increase plant reliability, minimize plant maintenance costs, and provide customer satisfaction.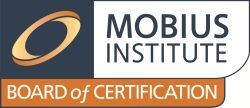 Our team consists of friendly, approachable, highly-skilled experts. Our guys are trade qualified experienced Engineers with specialist bearing knowledge and skills.
Our Vibration Analyst is certified with Mobius Institute and has NZ Cert in Electronics and Electrical Engineering.
VRA's team hold certification in 6 key health & safety areas, plus comprehensive First Aid, and a 100% site safety record.
We have many years of experience.
We're very experienced servicing manufacturing industries. Particularly dairy, meat, food, timber, power, and water treatment.
We have the expertise.
We can overhaul all industrial plant, and are specialists in bearing fitting, overhaul, and commissioning of pumps, fans, motors, gearboxes, and decanters.
We use leading edge technology.
Providing geometric alignment, balancing, and ongoing monitoring with vibration analysis using the latest equipment.
We work efficiently.
We perform our work in the most efficient way using the highest standards and techniques, and can recommend the best solution for maximum plant operation.

We have dedicated mobile workshops that travel the country, and each comes fully equipped to get your job done in the minimum amount of time. We can also undertake work from our workshop.
We currently service the North Island from our bases in the Manawatu and Taranaki Regions, and we can potentially go further.
Please contact us to discuss your needs.
You can use this form to e-mail us quickly and easily.
We promise to respond soon.
Your name and phone number are required.